About Us

Hello and thanks for your interest in who is making this website.
My name is Katrin and I live in the tropical rainforests of northern Australia.



I am very passionate about rainforests

, since they are such amazingly rich ecosystems.




I have also got a

science degree

which included some rainforest studies so I used my knowledge from that degree in combination with my uni books and some other reliable books and sources to put together this website.

But why go through such a trouble and create so many pages of information?

Good question.



It is because I earn money from this website.



Yes, that's right.



You can put up any information site and earn money from advertisements and affiliate websites.



There is only one thing - you need a good amount of traffic to your site to earn money. To get the traffic, you need to write a lot of pages of

unique content

.

But more than anything, and particularly if you are a beginner and don't know how to make a website,

you need one vital tool -

SBI.

Well, here is what happened to me...

I always wanted to work with something I absolutely love, and I have always been very passionate about nature. So I did a science degree, which I hoped would give me an opportunity to work with animals, and it did.

But then my partner had to move with work, to a small place where it was hard for me to find my dream job.. so I was looking for alternatives... I wanted to keep using the knowledge from my degree to make money, but ideally, I would work from home since there was nothing much around where we were.

It took me a long time to find

SBI

and start living my dream again.. I managed to try writing for popular science magazines and travel magazines (which was very rewarding but not good money), and even to take a job within mining exploration, and study geology....

until one day I thought I'd try to make a website to sell my photos

.

Not knowing how to make a website, I went Googling "how to make a website", and

found something called

SBI

...

totally unaware of the fact that it would change my life completely

.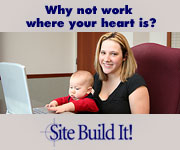 Well, I didn't only find SBI, I found many other options too, but SBI really stack out. It was perfect for me because I was a beginner and only had average computer skills - SBI teaches you how to make a website from scratch.

It included all the tools needed so I didn't have to go looking for hosts or anything else separately.

And more than anything, it taught me how to actually build traffic and

earn money

...

Well my photo selling idea went out the window pretty quick - it would not have been successful. I learned that it is much easier to build traffic by writing a lot of

unique content

.

So I did.. Every minute I had I was writing pages. And soon I started earning a bit of pocket money.. the snowball started rolling.....

Today, three years and more than 1000 written web pages later, I earn enough to be free.

I still work, but it doesn't feel like work because I write about my interests. I can be creative and make money at the same time.

And not least, I am working for myself and nobody is bossing me around. I am working my own hours and I take time off when I want. I love it.

YOU Can Do the Same...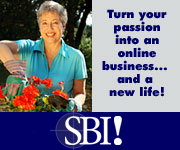 I would have LOVED someone telling me this

before I found SBI.. so, if you like the idea, and have interests to write about, you can do the same!

It doesn't need to be a travelling or nature website - it can be absolutely anything. It can be as simple as family, kids, parties, cooking, gardening, cars, home improvement, what ever interests you - the list is literally endless.



You put up an information site and start earning money :-)



Here is a quick video tour about how it all works.

Or, you may prefer a slide show..

And, here are other SBI stories.



If I could do it, you can :-)





P. S. Please note:
The content of all my websites, including this one, is strictly protected by the
Law of Copyright
.
Copying and redistributing ANYTHING is
ILLEGAL
and copycats are tracked by Copyscape.
On top of that, copying would not get anyone anywhere. What it creates is so-called mirrored pages, which will not get listed in search engines and the new site would get no traffic, which means no money.
To earn money it is vital that the content you create is
unique
.